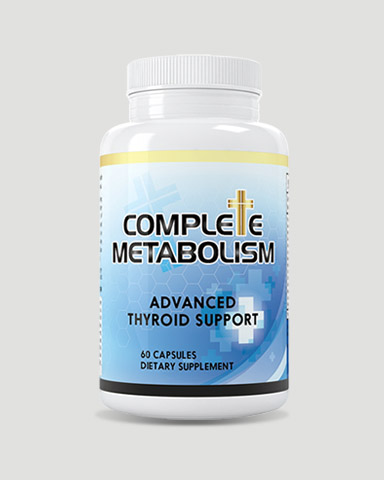 Complete Metabolism (1 Bottle)
$69.00
Availability: In stock
Complete Metabolism is a supplement targeted to maintain a healthy thyroid. This is important because a healthy thyroid means a healthy metabolism. And the result of metabolic health is the increased ability to lose weight, feel energized, enjoy increased focus, and feel more relaxed.
Description
Product Label
Complete Metabolism Supplement
Complete Metabolism is a supplement that supports a healthy thyroid and improves metabolic function. As a result, this is currently our most popular supplement for those seeking to lose weight. Complete Metabolism can also give you more energy, help you to sleep better, and improve brain fog.

Like other products from Holy Land Health, Complete Metabolism has Biblical-based ingredients. The seven major ingredients inside can also be found in the waters of the Dead Sea, the Red Sea, and the Sea of Galilee.